I'm in my own little world when I'm at the drawloom. No podcasts, no music going, no interruptions. It's all deliberate focused attention on this thing I'm doing—following the chart row by row, drawing handles and cords, imprinting trees into cloth. It's a delightful experience that I don't want to end.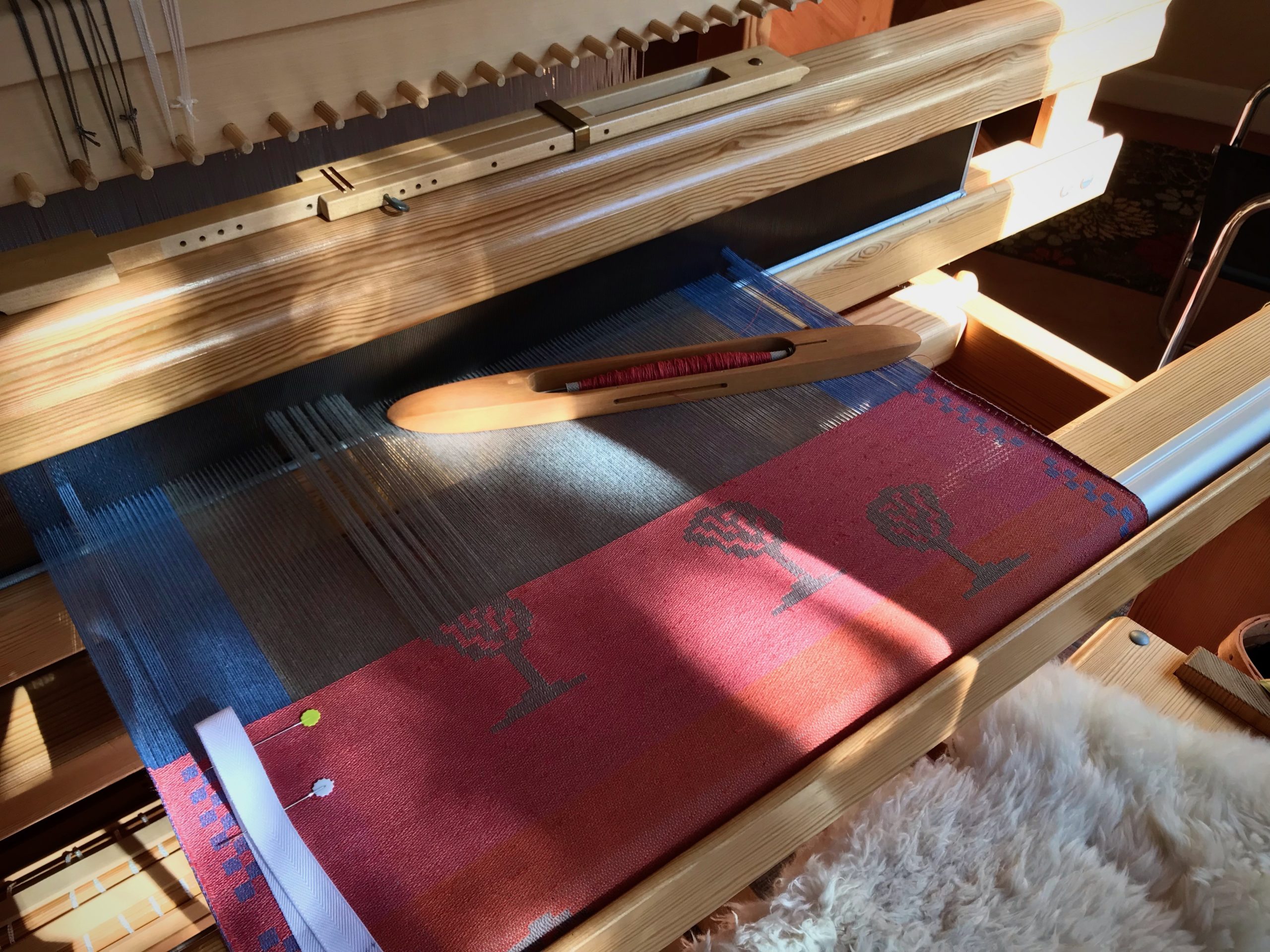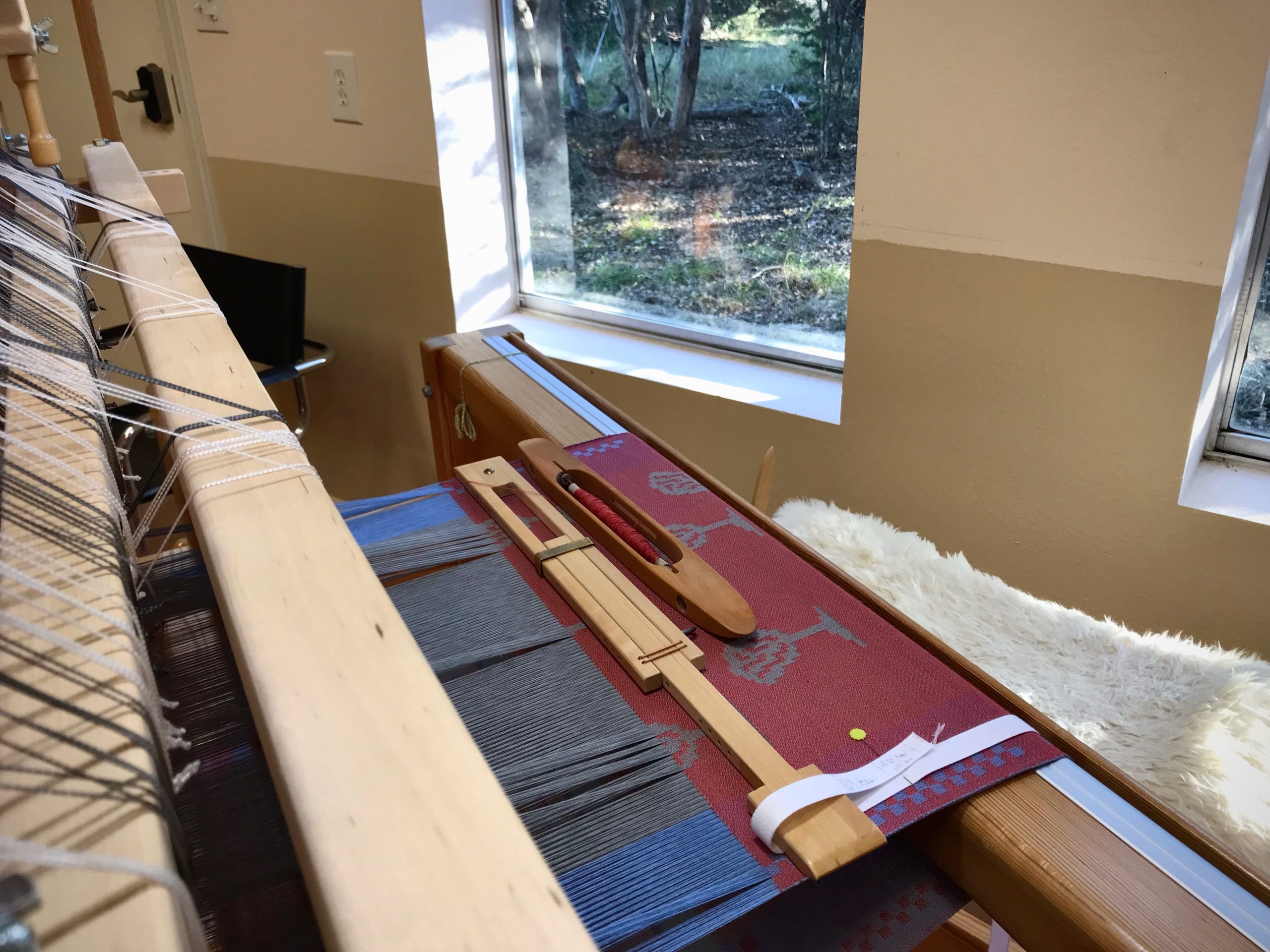 The simple tree design is scattered across the fabric using the single unit draw system. At the start of this towel, the same tree design was woven on the side borders using the pattern shafts. With this combination drawloom I combine single units and pattern shafts to work in complex harmony, as an expression of my creativity.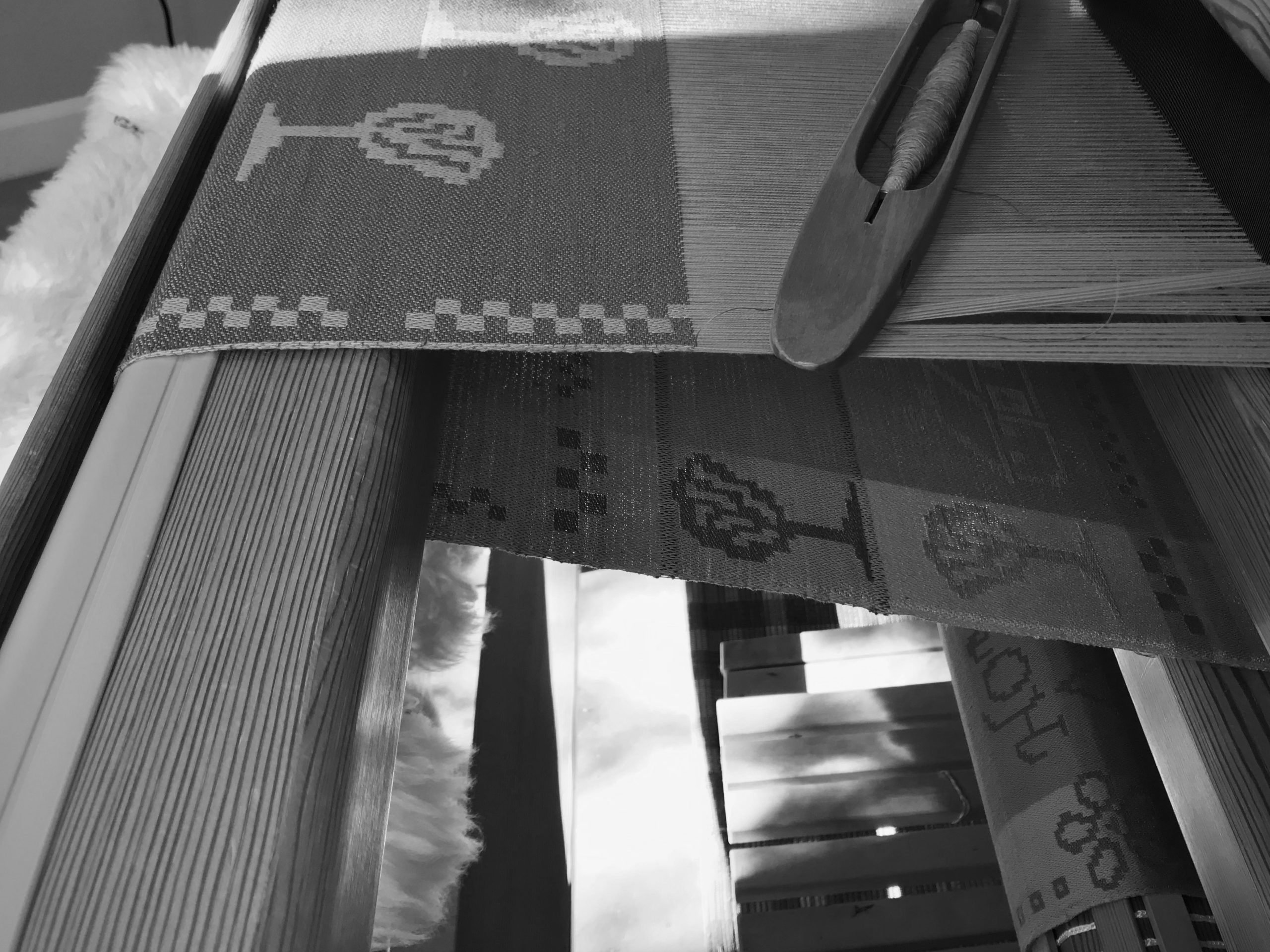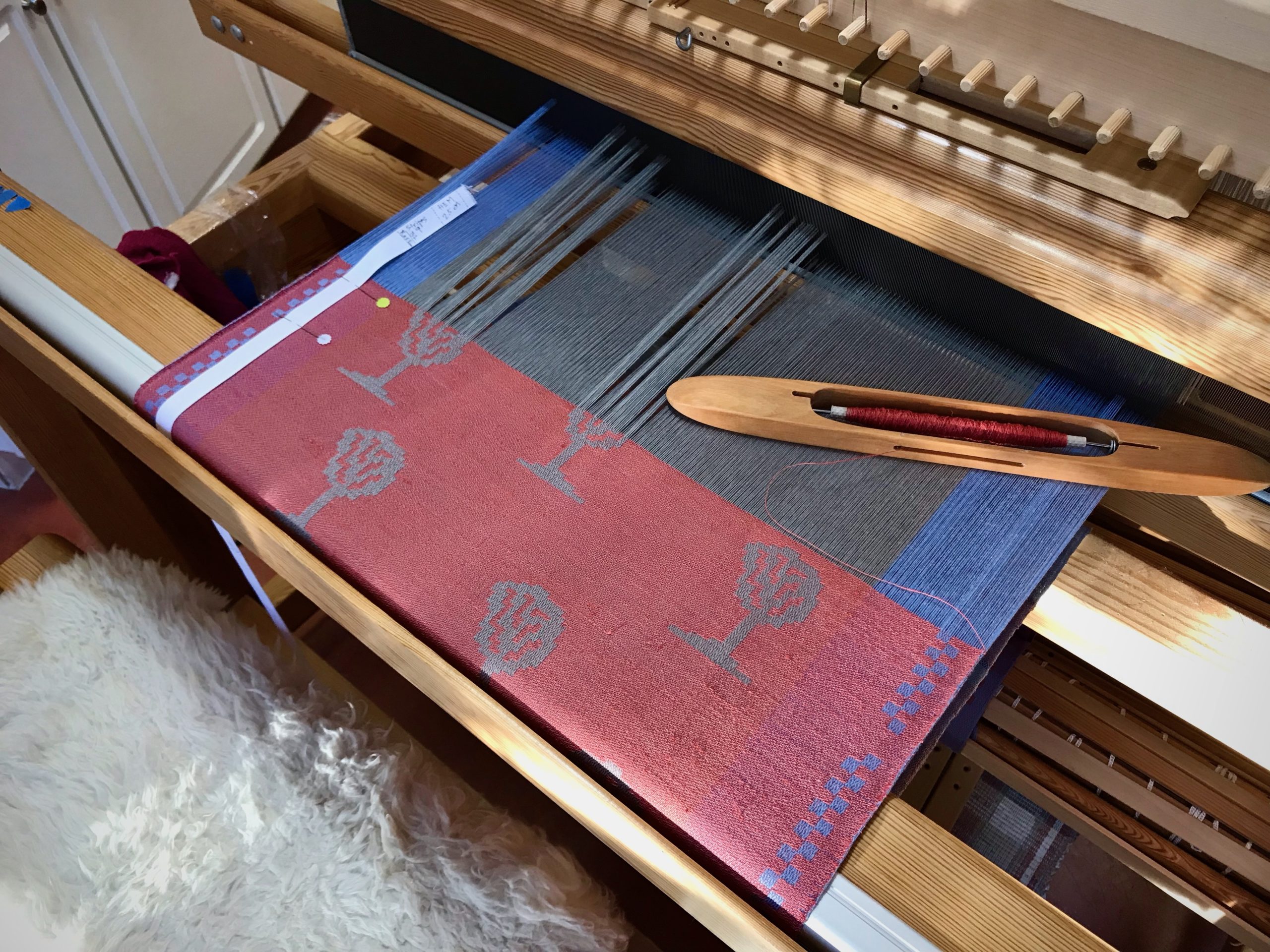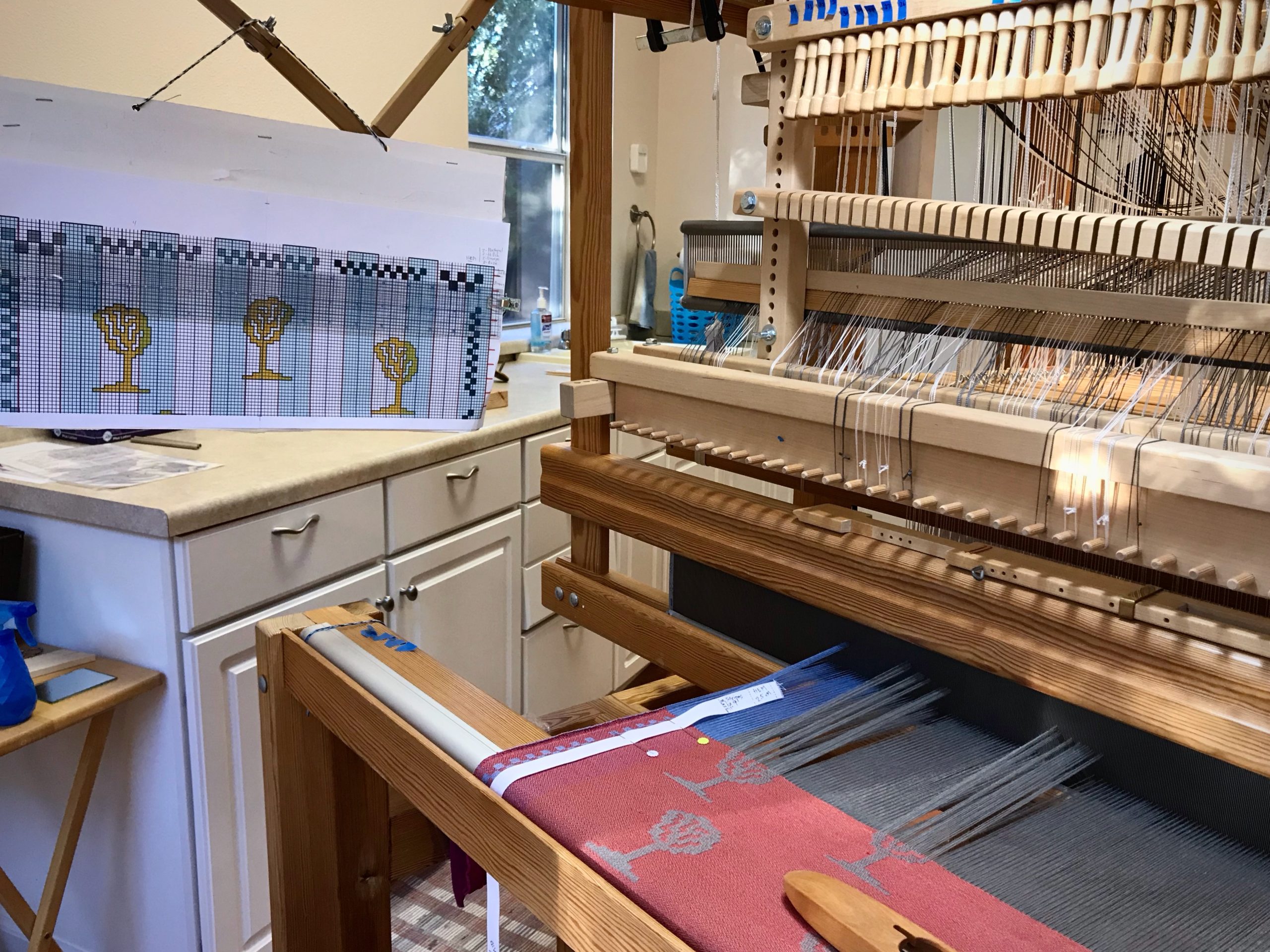 The Lord is ready to give us his focused attention. Our complexity is no threat to him. When we allow him to direct our hearts, pulling cords at the right place to imprint his will in us, he faithfully completes the work, to the very last detail. The Lord embraces those who fully trust him. His unseen designs become visible in the lives of those who belong to him. We can just imagine the delight this brings to our Maker.
May you find yourself in a big hug.
Happy Weaving,
Karen